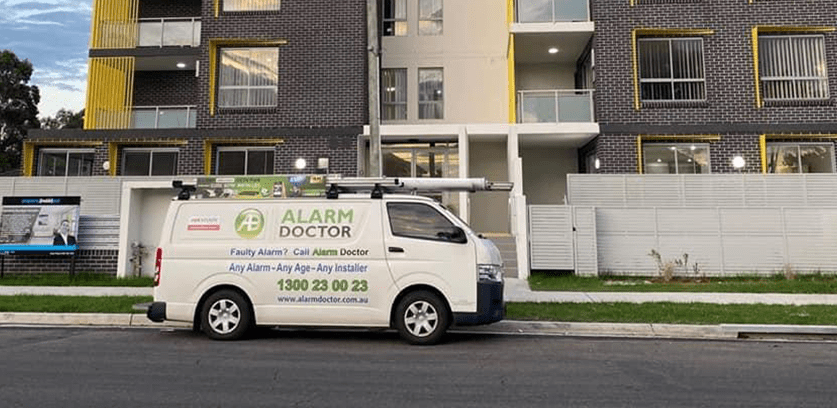 Quick & Reliable Security System Repair - Home Alarm Repairs in Sydney
If your alarm suffers a fault, or your keypad is beeping and you have no idea why we're at your service.
Alarms can develop faults for various reasons, ranging from improper original installation to technical faults with your area's power supply and a host of other problems in between.
We highly recommend that you DO NOT disconnect your alarm's power supply, even if it is making a great deal of noise and causing a nuisance – It's much better to just get it fixed as soon as possible. If you disconnect your alarm's power supply, it will use its backup battery. When the battery runs out, your home will be unprotected, and you will need to have the battery replaced.
A problematic alarm is more than just a nuisance to you and your neighbours. Alarms that trigger often, especially due to a technical issue, become less of a priority to police. What happens when you have a real emergency where your alarm is supposed to be taken seriously? You'll have more problems than Jay Z… and that's saying something.
Call Us For Home Security System Repair - Alarm Doctor in Sydney
Many homeowners are investing in home security systems because they're worried about their safety and the safety of their loved ones. However, frequently these devices malfunction, and malfunctioning security systems can lead to break-ins, theft and even a situation where a family member might be injured. So it's important to find a trustworthy company that will come out quickly when there's an issue with your system
Alarm Doctor is one of the most trusted and professional alarm system repair companies in Sydney. No matter what home alarm system you have, we will repair it for you in no time. We are proud to offer the best quality alarm repairs in Sydney at affordable prices.
For quick Burglar Alarm Repairs in Sydney - Hire Alarm Doctor
Home security is essential to everyone, especially in the wake of recent high-profile break-ins. Burglar alarms are the best way to protect your home and know that you will hear if someone is trying to enter your property. Most importantly, you must maintain your burglar alarm and keep it in good working order. That said, burglar alarms can often be quite expensive to fix. However, when you hire Alarm Doctor, you can have your burglar alarm fixed very quickly and at a reasonable cost. Whether you have faulty wiring, need a new panel, or just need a quick adjustment, we can get the job done. Hire Alarm Doctor today, as we're one of the leading alarm repair companies near you.
Emergency Home Alarm Repair Near Me - Our Technicians Are Available For You
We get a lot of calls from people who need their security alarms fixed in the middle of the night. In many cases, they are not sure what to do, and they don't know who to call. We can send our people to your home or business place for emergency alarm repairs.
Alarm Doctor provides emergency alarm repair services for most major brands and models of alarm systems like Bosch, DSC Alarm, DAS Alarm, Paradox, etc. So, you can rest assured that your system will be up and running in no time. Call us now!
Of course, there may be some circumstances where it is advisable to simply replace the system rather than trying to repair it, for example:
If faults will be an ongoing problem
If parts are no longer available
If your alarm will never function optimally
Or if it would simply be more cost-effective to replace the system rather than repair it
Get in touch with us today by calling 1300 23 00 23 or Click here to book online.
We Deal in All Alarms Brand