Looking For Bosch Alarm Repair & Maintenance Services In Sydney?
Or Your Bosch Alarm Beeping?
At present, Bosch alarm system installation in Sydney has become mandatory owing to the growing criminal and theft activities in this region. But these alarm systems also need regular servicing to ensure they are accurately working. So, here comes the role of our company, as we offer services including keypad light flashing, alarm keypad beeping, alarm code reset, alarm battery replacements, keypad battery light flashing, and other services. We are also recognised for offering Bosch exclusive services to the customers.
Henceforth, if you have installed a Bosch alarm system or are planning to install one, then do contact us for the servicing, as the factory reset settings start from scratch if you lost the PIN. However, this procedure can be complex if you do it yourself, thus it is advised to contact an authorised service provider for the same. Now, the question is, how do you know that your security alarm system needs a service? Well, a Bosch house alarm system beeping from the keypad is a notification that your system needs a service.
Many times, the servicing without a PIN can be done easily, just by the instructions mentioned in the manual. Still, if you lack the master code, then it is advised to book an appointment with us to reset your device. However, if you think your code is shared or leaked with someone then immediately create a new one to be safer! In exceptional cases, if you shift to a new place, then you must change the locks or security key PIN, as the person residing before can have an existing key fob to your property.
Besides, relying on Bosch security systems is safer, as it allows up to eight devices to trigger and notify the homeowner about the interference. You can also disarm the alarm system remotely if a known person is entering your place. So, if you are facing any kind of issues related to the beeping of keypad, or fault light flashing, then you can contact us since we offer comprehensive Bosch alarm maintenance and repair services in Sydney. Our experienced and trained experts will resolve any issue you face with your system in a few minutes.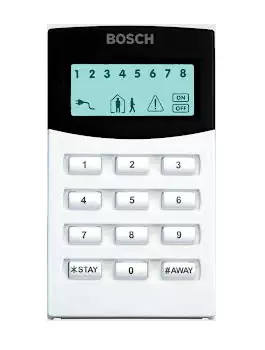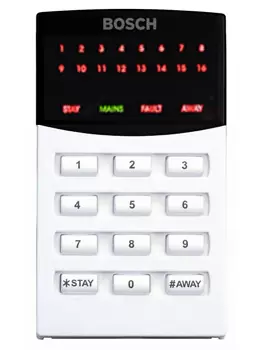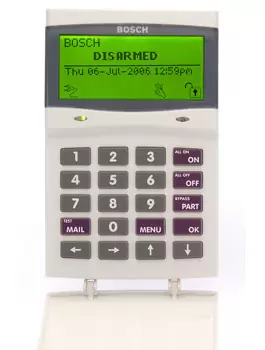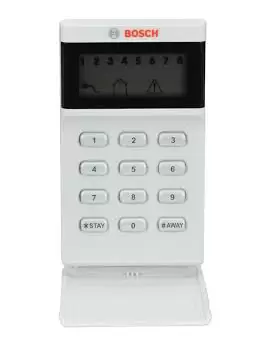 Below is the list of Bosch alarm systems that are specified under our servicing module
It is an ICP CC404 system and is suitable for small homes, units, and townhouses. This system is programmed to perform a battery test every four hours and indicates low battery fault after the detection of a very low backup battery. It stores the history in random access memory and also permits the user to monitor the events on a smartphone.
It is a member of the 880 Ultima family and offers eight control panels. It is ideal for medium-sized property and is enlaced with a remote arming feature. This security system offers two modes, namely, way mode and stay mode, and performs system tests every four hours. Other features account for its capability to notify the low battery fault and can show up to 40 historical events, including user arming and disarming and zoning alarms. However, the memory can store up to 10 historical actions. It is also designed to have eight radio remote control fobs and up to 8 programmable user codes.
It offers 8-16 zone alarm panels and is capable of connecting with the Dialler unit, GPRS, Mobile Phone, or Back to Base Monitoring. In case of burglary, it can notify three devices at a time with a siren alarm tone. Similar to others, this security system can also be controlled remotely and are reliable, and ideal for both single and duplex buildings.
It is also called CC500 and offers a 16 zone alarm panel similar to the Solution 16-Plus. It is advised for large premises including commercial buildings. It is dependent on telephone lines and can notify the same if disconnected from the control panel.
It is suggested majorly for commercial & industrial use and can operate in both wired and wireless modes. It is equipped with an LCD English display keypad, offers easy programming, and is compatible with Bosch remotes, wired, and wireless sensors.
Bosch Blue Line Gen2 PIR Motion Detectors
It is among the most advanced versions of security systems, equipped with the best quality sensors, and is easy to install. It also offers a pet-friendly mode and is capable of connecting with wired Bosch alarm systems with numerous other security devices.
So, if you are looking for any kind of services related to the Bosch alarm security systems, then feel free to drop or discuss your query with us. As we are among the best service providers offering Bosch alarm batteries replacement services in Sydney both the house owners and business-oriented peoples including real estate agents.